---

AmyStrange.org and the UNeXpLaiNed
                                                                      ©Copyrighted by Dave Ayotte & Caty Bergman

---




UNX: Jersey Devil




THIS PAGE IS UNDER CONSTRUCTION




---

TOC (Table Of Contents)
---
INTRODUCTION
---
The legend behind this folk tale has been traced back to 1735 in Leeds Point, New Jersey.
---
HISTORY
---
---
TIMELINE
---

1909: JAN-17 [SUN] > UNX > JERSEY DEVIL > Sighting > Bristol, PA  USA



LOCATION:
Bristol, PA  USA
SOURCE:
http://www.amystrange.org/jan-17.html#1909a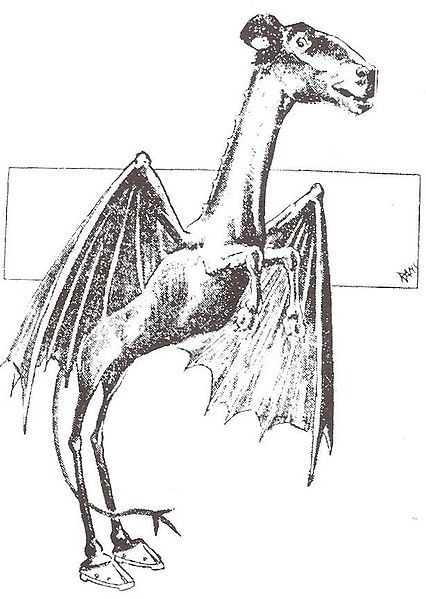 Postmaster E. W. Minister reported seeing a glowing flying thing over the Deleware River.
RELATED AmyStrange.org WEBPAGE:
Jersey Devil





   CLICK ON IMAGE
  to view full size

---
BIBLIOGRAPHY
---
Strange and Unexplained Mysteries of the 20th Century
Tales of the Jersey Devil
---
RELATED WEBPAGES
---
---
OTHER SUBJECTS
---
LAST UPDATED: August 14, 2011
by myself and Caty.